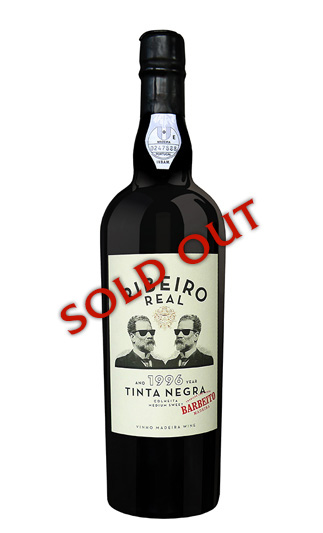 Technical Sheet
Download Technical Sheet (PDF format)
DENOMINATION
Madeira D.O.P
GRAPE VARIETIES
Tinta Negra
VINEYARDS
Ribeiro Real is located in Estreito de Câmara de Lobos.
BLEND
Since 1995, I recovered the idea and began aging Tinta Negra wines by the traditional Canteiro method. A growing delicate and elegant aroma is showing the result of aging under moderate temperatures over 18 years. This is also felt in the mouth where there is a perfect harmony between the acidity and sugar in the wine. From this Colheita we bottled 953 units all individually numbered.
TECHNICAL SPECIFICATIONS
Alcohol: 18,82 % Vol.
Baume: 3
Total sugar: 77 g/l
Volatile Acidity: 0,72
Total Acidity: 8,46
pH: 3,28
SERVING & CELLARAGE
This wine should be kept vertically in a cool and dry place.
Serve best from 13oC to 14oC. This wine was filtered and does not require decanting, Once opened, it will keep well for several months.
TASTING NOTES
Golden colour with orange highlights.
Fresh elegant bouquet, With candied citrus notes, toffee, quince, pine and slightly spiced.
With round texture and very well balanced. Lingering sweet-sour orange zest and tangy acidity. Long and fresh palate, with a vibrant dryness end.